At Royal Dental Care, Dr. Kucharska and her husband Dr. Troyan are proud to share the same philosophy for patient-centered care – treating people in the same way that they'd treat their own loved ones! She can't wait to provide you with comprehensive care that improves your smile and helps you live a happier, healthier life. To learn more about her background, keep reading below: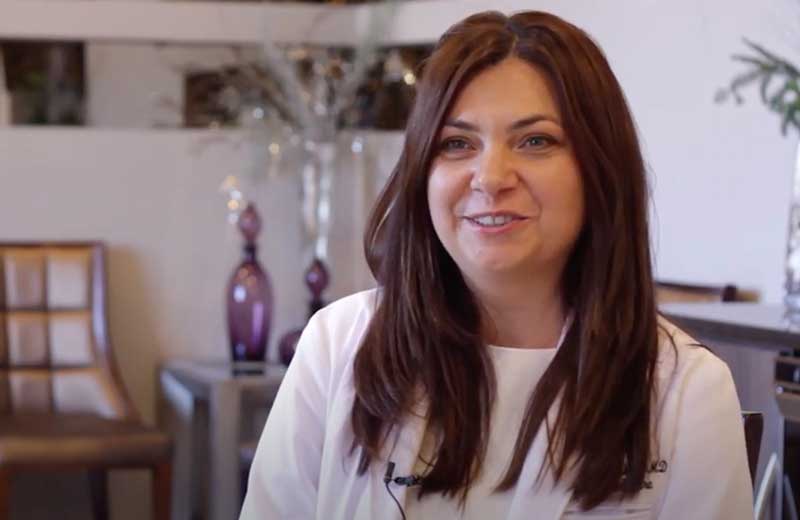 Dr. Agnieszka (Agnes) Kucharska​
Why Did You Decide To Become A Dentist?
Dr. Kucharska first developed her passion for the dental field during her undergraduate years at the University of Illinois. She worked as a dental assistant through college, which sparked a lifelong love. After completing her Bachelor's in Mathematics, she decided to pursue this calling further by applying to dental school – and the rest is history.
Where Did You Study Dentistry?
Dr. Kucharska attended Southern Illinois University, completing her Doctor of Dental Medicine. She was actually the first mathematician to start dental school there, according to the admission faculty, and entered with the highest PAT scores of all enrollees! Throughout her curriculum, she completed multiple full mouth rehabilitation cases for patients whose mouths were crippled by dental disease. This experience helped her develop a keen eye for dental esthetics – she was even the proud recipient of a Restorative Dentistry award that was given to top student clinicians. Following graduation, Dr. Kucharska completing a two-year orthodontic program at Progressive Ortho Seminars and became certified in Six Month Smiles, Clear Aligners, FastBraces, and Invisalign. She is also a Lumineers and Durathin certified provider. She has been recognized by the Consumer Research Council of America and received prestigious America's Top Dentists awards for six consecutive years since 2008. She is a current member of the following organizations:
Outside Of The Dental Office, What Do You Like To Do?
Whenever she has free time outside of work, Dr. Kucharska enjoys spending quality time with her husband and beautiful daughter, reading, interior decorating, and traveling to warmer places.