Dr. Aneta is very excited to become part of the Royal Dental family! She has lived in the Chicago area her whole life after immigrating from Poland at a young age, and she can't wait to help local neighbors and families who are in search of a healthier, happier smile. To learn more about her, keep reading below: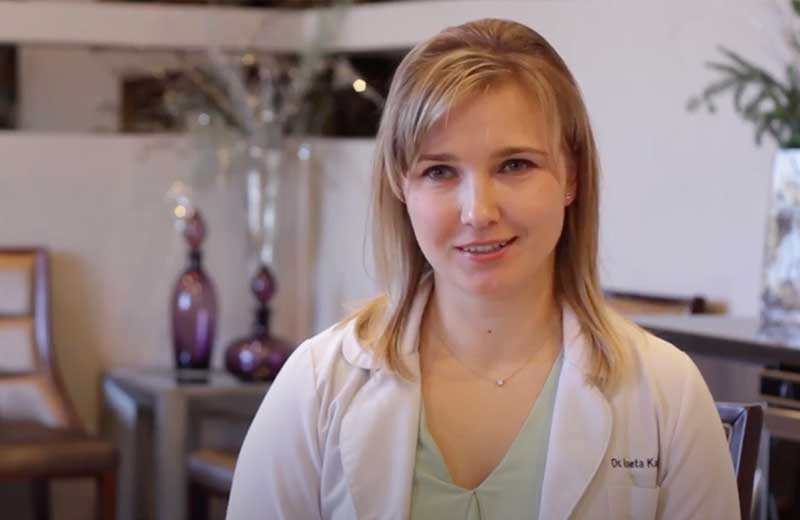 Dr. Aneta Kaczowka
Why Did You Decide To Become A Dentist?
Dr. Aneta's college career began at the Northeastern Illinois University in Chicago, where she completed her Bachelor's in Psychology. She discovered her passion for medicine during this time while volunteering in a hospital's emergency department and chose to begin her prerequisite coursework for medical school. However, after spending some time shadowing her family dentist, she quickly changed directions! She knew right away that she wanted to focus all of her energy on dentistry, and that decision has certainly paid off for her in the long run.
Where Did You Study Dentistry?
Dr. Aneta earned her Doctor of Dental Medicine from Midwestern University in Downers Grove, IL. Throughout the course of her career, she has pursued additional advanced training in restorative dentistry in order to help patients achieve stronger and more beautiful teeth. She also has a vested interest in community outreach and has participated in mission trips both on a local level and abroad. Her last trip took her to the Dominican Republic, where she provided important restorative and surgical services to the citizens of Samaná. She is currently a member of the following organizations:Chicago Dental SocietyAmerican Dental AssociationIllinois State Dental SocietyAlpha Omega International Fraternity
Outside Of The Dental Office, What Do You Like To Do?
Dr. Aneta loves living in Chicago and hopes to one day raise a family here, surrounded by lots of loving cousins, grandparents, aunts, and uncles! Her hobbies include traveling, hiking, and all things to do with the beach.