Dr. Ewelina Szylkowska
As the first person in her family to earn a doctorate, Dr. Szylkowska is very proud of her dental career and looks forward to serving your family compassionately here at Royal Dental Care. Her advanced clinical skills and accolades will be sure to benefit your uniquely wonderful smile! To learn more about her background, keep reading below: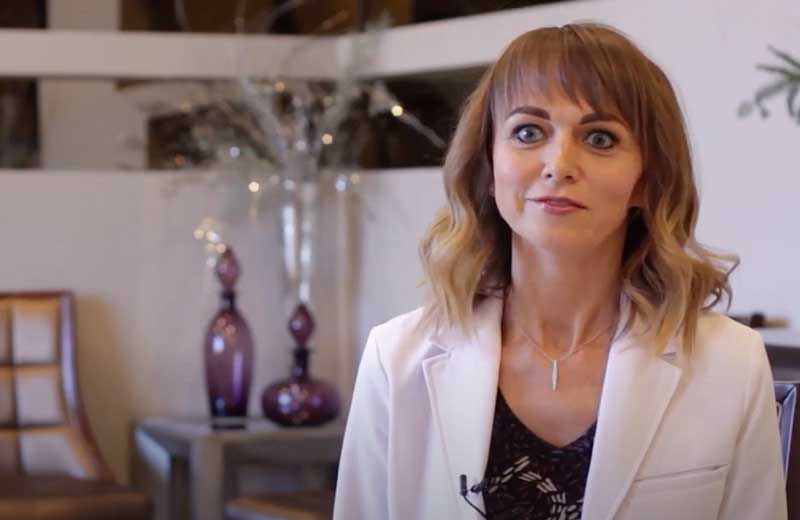 Dr. Ewelina Szylkowska
Why Did You Decide To Become A Dentist?
As a young girl, Dr. Szylkowska moved to Poland to reunite with her parents in the United States. For many years, she contemplated pursuing various careers. She'd always had a passion for art, but she was also eager to help people in a medical setting. Eventually, she took a temporary position as a dental assist and quickly realized that the oral healthcare field was her truest calling.
Where Did You Study Dentistry?
Dr. Szylkowska attended the UIC College of Dentistry, graduating with her Doctor of Dental Medicine. During this time, she was presented with multiple awards to honor her talents for superior operative dental work and outstanding proficiency in dental studies. She was also presented with one of the highest honors attainable within the dental profession: she was inducted into Omicron Kappa Upsilon, a National Honor Dental Society. She continues to be active in research and published a manuscript in the Journal of Prosthodontics in 2014.
Outside Of The Dental Office, What Do You Like To Do?
Outside of work, Dr. Szylkowska really enjoys spending time outdoors. Her main hobbies include hiking, traveling, ballroom dancing, and practicing art. She is the proud owner of Niko, an Alaskan Klee Kai who resembles a small but excessively energetic Siberian Husky. Together, they often go on long walks or early morning runs as a great way to start each day.