Providing compassionate, patient-centered care is Dr. Troyan's top priority here at Royal Dental Care, alongside his wife Dr. Kucharska. He enjoys performing all aspects of dentistry under one roof and helping save patients valuable time that would otherwise be spent driving across town. To learn more about his background, keep reading below: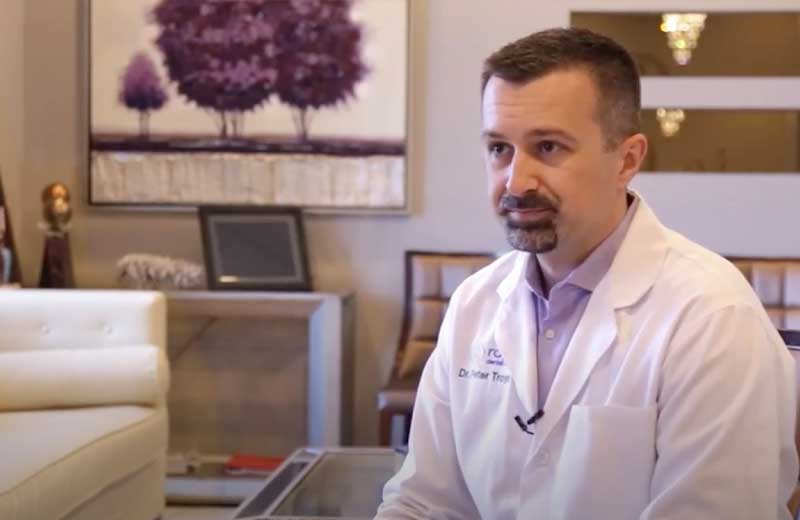 Why Did You Decide To Become A Dentist?
Dr. Troyan's involvement in the dental field actually began very early in life! As a teenager, he helped his father remodel a dental laboratory, and one look at the tools sparked an idea that he may one day become a dentist in his own right. It was this drive that led him to move from his native Poland, live with his aunt in Chicago while completing an undergraduate degree in Chemistry, and eventually pursue his dental degree.
Where Did You Study Dentistry?
Dr. Troyan chose to attend Southern Illinois University for his Doctor of Dental Medicine, where he became very passionate about getting patients out of pain through oral surgery and endodontic treatments. Upon graduation, he received numerous awards for his clinical achievements and decided to undergo a two-year implant curriculum at Misch International Implant Institute, as well as obtain an Advanced Bone Grafting certificate at Pikos Implant Institute. Both institutions are internationally recognized as the leading dental implant institutes in the world! Dr. Troyan has also completed an intravenous sedation certificate at Medical College of Georgia and joined an elite group of clinicians by obtaining a Fellowship at the International College of Implantology. He is a Clinical Director for HiossenAIC, which provides implant training to practicing dentists, and also a proud member of the following organizations:
Outside Of The Dental Office, What Do You Like To Do?
Whenever Dr. Troyan's not busy at his offices, he loves playing with his daughter and traveling with his wife. Skiing is his sport of choice. He also recently completed in a Spartan Race and continues to train for more. He enjoys riding motorcycles as well.