Repairing smiles and replacing lost tooth structure with all-on-4 dental implants
Full mouth tooth loss can be detrimental to your health and confidence. Even though tooth loss can be difficult and painful, replacing missing teeth doesn't have to be. At Royal Dental Care in Norridge and Schaumburg, we offer a range of tooth replacement solutions that will meet any patient's needs. There are several tooth replacement options for advanced tooth loss, but All-on-4 dentures are some of the most innovative solutions we provide. To find out more about All-on-4, keep reading below, or you can call to schedule a tooth replacement consultation in our dental office in Norridge or Schaumburg.
How Do All-On-4 Dentures Work?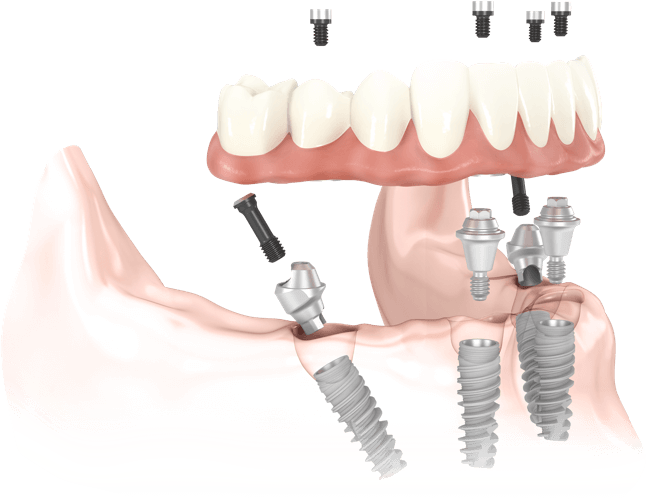 You have several options for replacing a missing tooth, but none are remotely as close to the lasting function and aesthetics of a permanent dental implant. Designed to replace an entire tooth (from root to crown), a dental implant won't harm adjacent healthy teeth like a dental bridge. It won't be uncomfortable or removable like a partial denture. If you want the closest thing to a natural tooth, make a dental implant your first choice! Our general dentists have received years of additional training in dental surgeries and employ some of implant dentistry's most advanced technologies when planning your treatment. Especially if your single missing tooth is visible when you smile, we'll take great care that the results of your treatment provide optimal aesthetics and function. You can expect to have a dental implant look, function, and feel just like a natural tooth if you choose to receive treatment from our team at Royal Dental Care!
Am I A Candidate For All-On-4 Dentures?
Because of the innovative dental implant design and placement process, almost any patient who needs to replace one or both rows of teeth will be a candidate for All-on-4. Ideal candidates would meet the following criteria:
Good oral and overall health
Doctor approval for surgical treatments
No negative experiences with surgery or anesthesia
Commitment to complete advanced dental treatment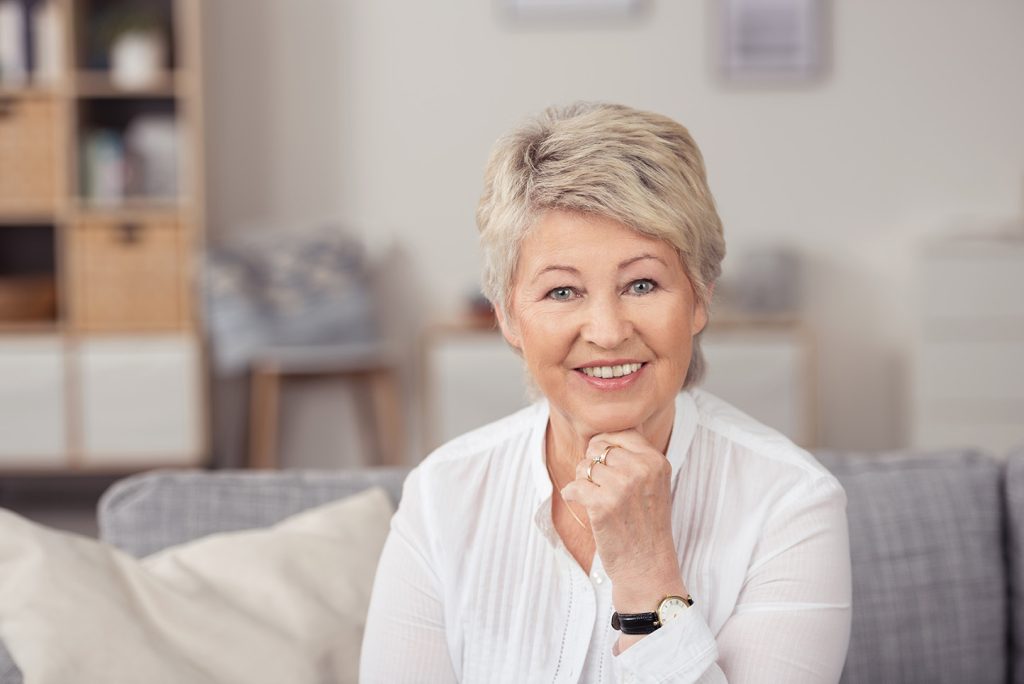 What Are The Benefits Of All-On-4 Dentures?
Deciding to get started with an All-on-4 tooth replacement plan is a big deal, and we don't want you to rush into it. Instead, we encourage you to take time to explore all of the many benefits associated with All-on-4 denture implant-supported tooth replacement, including:
Most patients don't need any preparatory tissue grafts before the All-on-4 dental implant placement procedure. This decreases treatment time and chances for an adverse response, making All-on-4 dentures faster and easier.
All-on-4 dentures stay firmly in place while you speak, chew, and smile confidently.
An All-on-4 implant-supported denture can last for several decades when patients properly care for their smile, compared to traditional dentures that need to be replaced at least every ten years.
Traditional dentures only restore about 20% of your chewing function, but an All-on-4 denture can restore 70% or more, allowing you to eat a wider range of foods.
Are You Ready For A New Smile And A New Life?
Schedule your first consultation now at Royal Dental of Norridge and Schaumburg, IL today! You can reach us at our Norridge office at (773) 232-3929 or our Schaumburg office at (847) 999-7620.