About Our Dental Practice
At Royal Dental Care, our goal is to provide local families with the absolute best when it comes to both dental care and customer service. We pamper our patients from check-in to checkout so when they leave our office, they always walk out with a beautiful smile and feel completely refreshed and renewed. We provide a luxurious experience and unmatched expertise at two convenient locations, helping everyone in our community get the world-class dentistry they deserve.
Dr. Peter Troyan and Team Welcome You to Royal Dental Care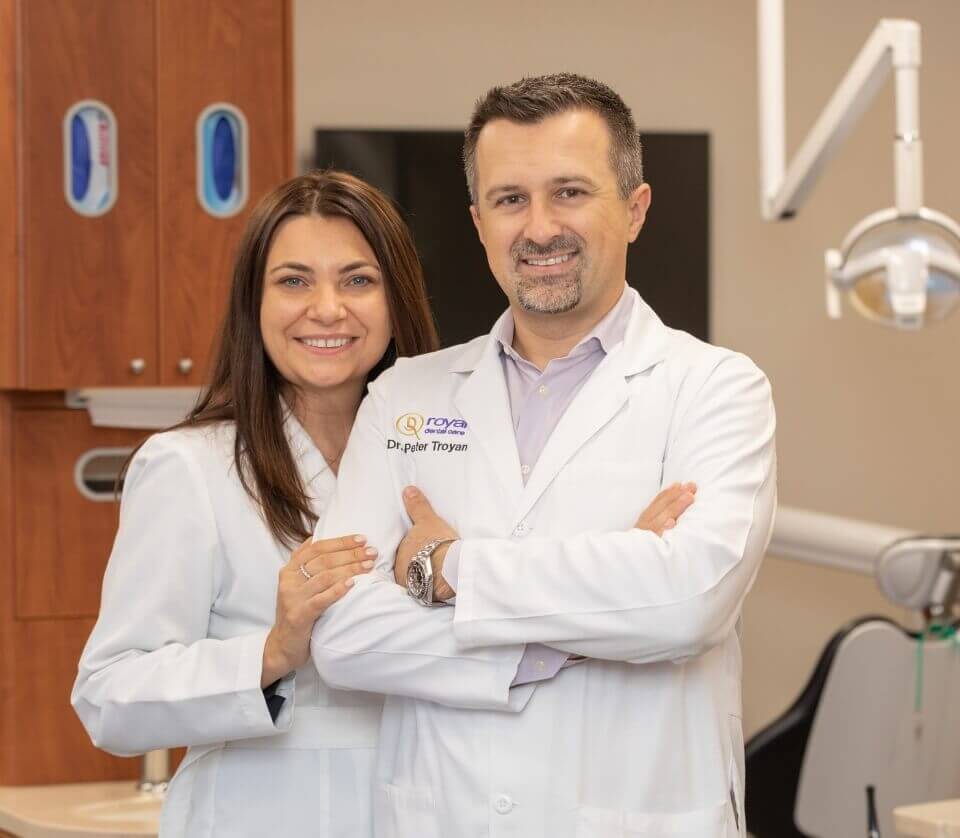 Dr. Peter Troyan – Our vision was always to serve, to help improve the smile, to help improve the outcome, to help improve longevity.
Dr. Agnes Kucharska – I actually like to help people. It's very rewarding to see their transformation, to be able to give them the smile that they deserve.
Dr. Peter Troyan – We have to thank my wife for the overall aesthetics of our offices, the way they are right now. Because she solely worked on making the patient's feel like they're at home, instead of a dental office. That's the feel that we wanted patients to have.
Dr. Agnes Kucharska  -I wanted to take away the fear factor from dentistry. So, I hope that when a patient comes in and to an ambient environment such as we have, that we created, a little bit of that fear is taken away.
Patient – I even told my husband I said, it's really nice in there. It's very modern. It's very state-of-the-art. It's very clean, you know, and it's amazing actually. It's not like your usual dental office. It's very modern.
Patient – When I first came to Royal Dental Care. It was really warming and welcoming. As soon as I walk through the door. I felt as if it was the right place to be at.
Dr. Agnes Kucharska – So among the doctors that we have here. We range from periodontics to orthodontics, oral surgery, cosmetic dentistry. So every specialty that there is out there we can provide under one roof.
Dr. Peter Troyan – Patients can have their gum surgery, and patients can have their fillings, and preventive dentistry, and cosmetic dentistry, and implants all taken care of within one office.
Patient – Because, as a patient who might have separate needs to be met, so having several specialties in the same location, it's wonderful. So you don't have to move from one office to another, make two appointments, three appointments to meet with different doctors. It's a wonderful idea to have that done.
Patient – It was important for me to have all of the services under one roof. One building. I absolutely insisted that my care would be under one roof, one building, under a group of doctors that worked for that particular dentist. And I found that in Dr. Troyan's office.
Dr. Peter Troyan – It is extremely important to have the team back you up in your vision and the continuous strive to improve patients quality of life, their quality of dental treatment.
Dr. Agnes Kucharska – They are what makes this practice great. They are an extension of me, and we're really proud to to have them on board.
Patient – Every member of the staff has always been very polite, very courteous, very warm. They always explain what they're doing, and they have a very good rapport, not just with the patients, but also with the doctors.
Patient – The entire staff at that practice is amazing. But Dr. Troyan, I think, he's training everybody and letting them know that we are not just patients. We are becoming like a family for that practice.
Dr. Peter Troyan – What makes me get up in the morning and do this every single day, you know, when they get up from that chair, and they look at me and smil,e and say, "God doctor, thank you. Thank you so much for doing all this. This was easy." That gives me energy to get up in the morning and continue to do this again.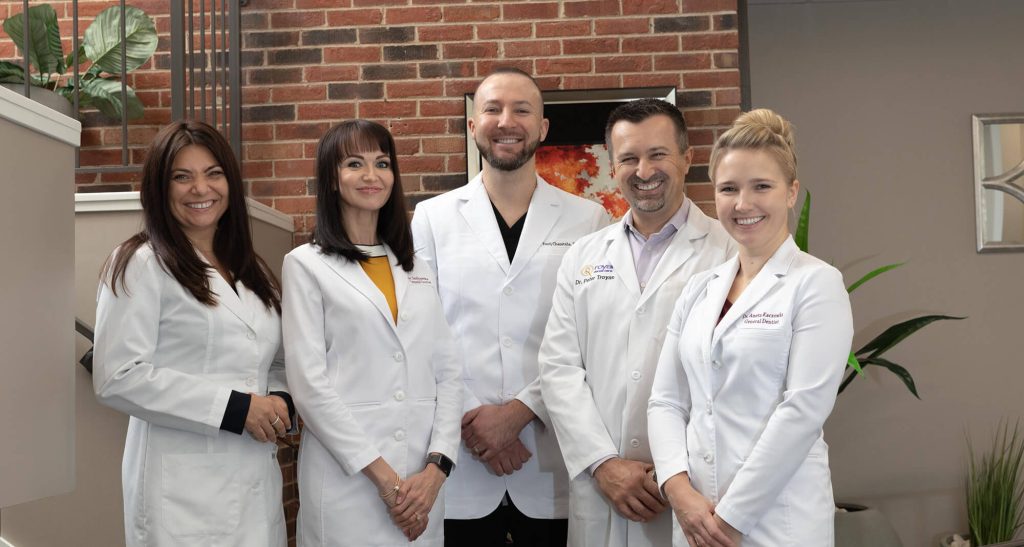 Our Featured Dental Services
Our team is led by multiple dentists, and thanks to them, we're able to offer an extremely comprehensive array of services for patients of all ages. Through our doors, you can get a routine checkup and cleaning, all-inclusive dental implant care, cosmetic services, and even orthodontics for both children and adults. Whatever you and your family might need to smile your best and brightest, you can trust that we have it, and it will be provided with a level of skill unlike any other practice.