Just As Each Patient Has A One-Of-A-Kind Smile, The Treatment Required To Fix And Improve That Smile Will Vary Case By Case.
As a result, nailing down a general price for dental implants is nearly impossible! After all, the cost depends on many complex factors, including, but not limited to, the number of implants, the potential need for preliminary procedures, and the restorations themselves. Below is some helpful information explaining some of the factors that contribute to the cost and the reasons why dental implants are worth the time, money, and effort.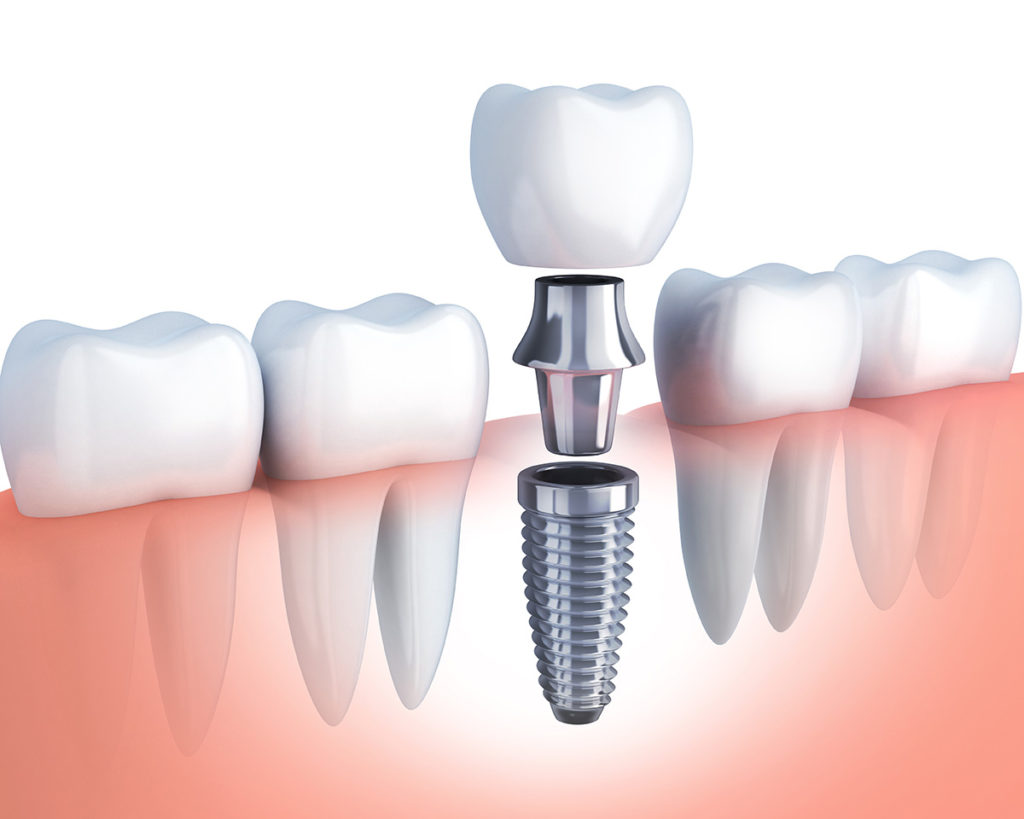 Types Of Dental Implants
Believe it or not, not all dental implants are the same. Your teeth have unique needs, so we use several types of implants to meet them. Varying in size, height, and diameter, the implants we use are specifically designed to replace your missing teeth in the most effective, efficient way possible. Some examples of the types of dental implants include the following:
Mini dental implants.
4 to 6 implants that support a full arch denture.
Immediate load dental implants, also called same-day implants.
Stages Of Dental Implant Treatment
After you and one of our dentists have decided that dental implants are right for you, the process of getting a dental implant goes as follows:
First, we'll surgically place the titanium post into you're your jawbone and gums.
We will provide a temporary denture or bridge as necessary.
In the several months after the procedure, your jaw bone will grow and envelop the implant post, holding it firmly in place.
Then, we'll attach the abutment, or connector piece to the post.
Finally, we'll top the implant off with a custom-fitted restoration (e.g., dental crown, bridge, denture).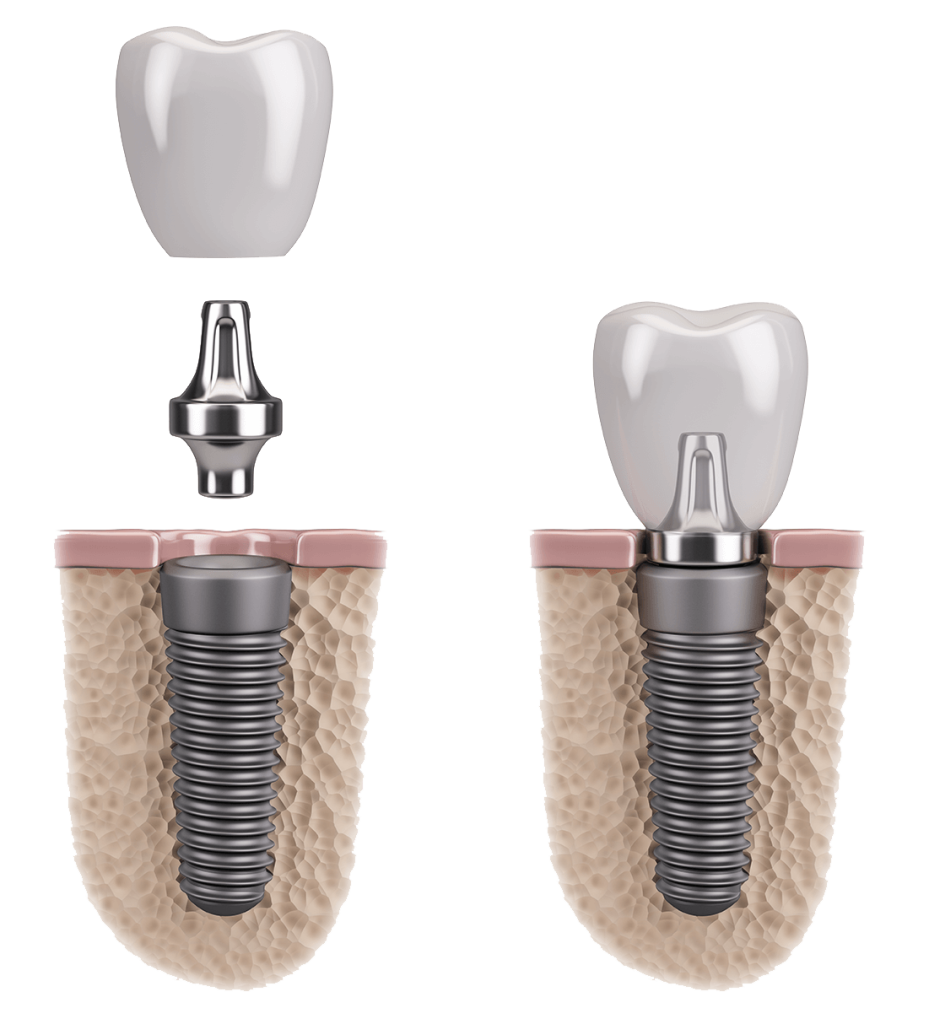 Why Dental Implants Are Worth The Investment
Compared to dental bridges and dentures alone, dental implants have a higher price tag. However, when you consider all the benefits that dental implants provide, you can see that this treatment gives you the most valuable solution. With the proper care, there's a good chance that you won't need to replace your dental implant at all. On the other hand, bridges and dentures have to be switched out every seven to ten years at the most, meaning that you have to pay those costs again. Over time, the combined cost of these replacement choices can exceed the initial cost of dental implants, making them a smart financial decision.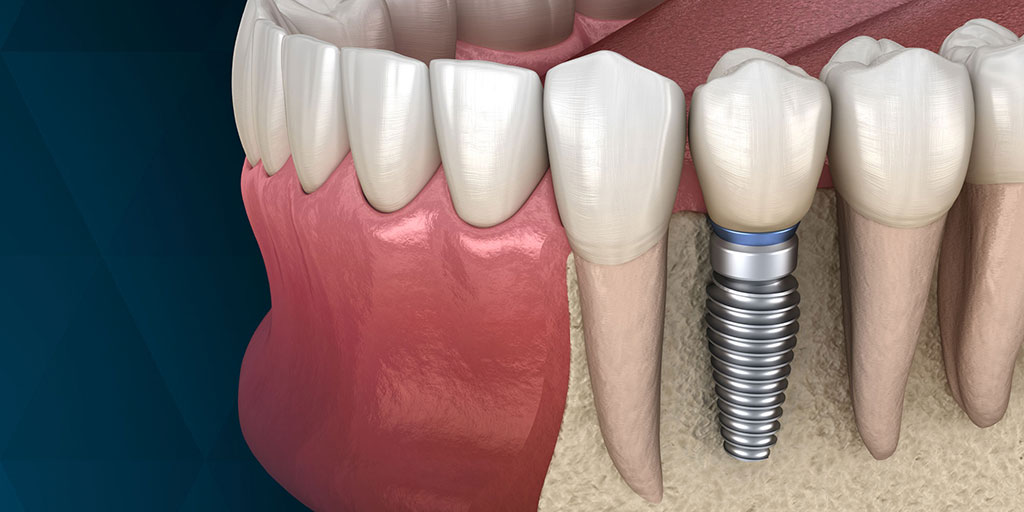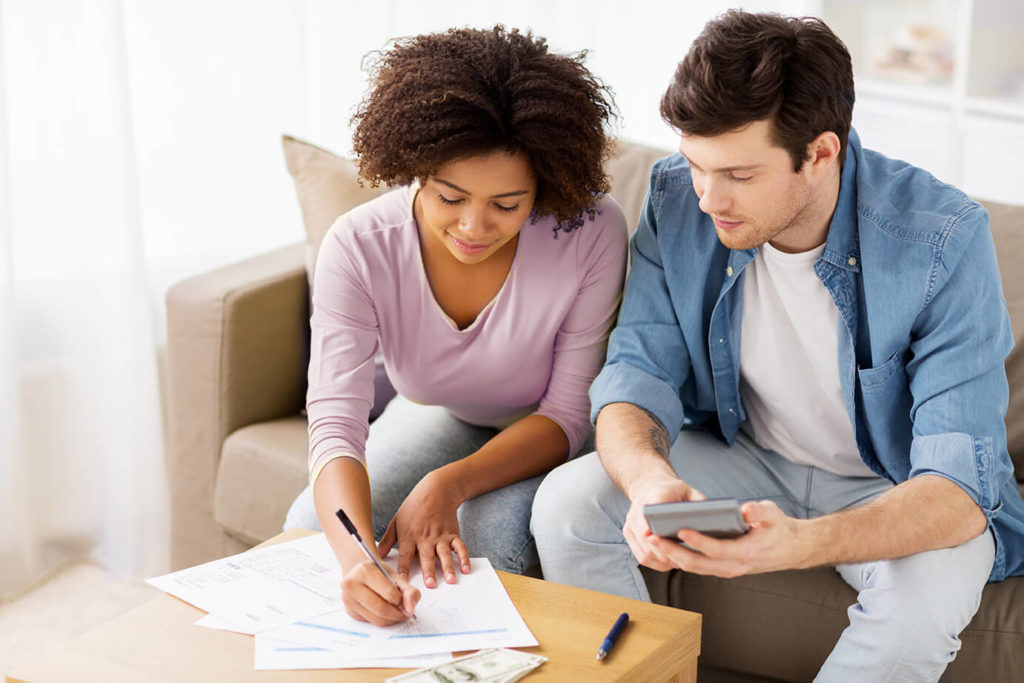 Insurance Coverage And Dental Implants
There are many dental insurance plans available out there, and they can differ in their coverage. However, most companies do not cover dental implants. However, you may be able to use your medical insurance to reduce the costs associated with the surgical procedure. Before we get started with implant treatment, we encourage you to check your coverage for both your dental and medical insurances so that you have an idea of your out-of-pocket costs. Our team at Royal Dental Care can help you understand your benefits and use them to your greatest advantage.
Do you have other questions about the cost of dental implants? Schedule a consultation with our team! We'd love to discuss this treatment option with you and address your concerns.