When You Look At Yourself In The Mirror, Are You Distracted By All The Little Imperfections In Your Teeth?
Whether it's a chipped tooth or discoloration that doesn't respond to whitening, these flaws can make you want to hide your teeth and avoid smiling altogether. Well, you don't have to live like that. With porcelain veneers, you can cover up what you don't like and show your beautiful, natural-looking smile to the world without embarrassment or hesitation.
What Are Porcelain Veneers?
Porcelain veneers are thin ceramic shells that are bonded to the front surfaces of your teeth. These sheets of porcelain are crafted to conceal many kinds of flaws in your smile, including the following:
Chipped teeth.
Cracked teeth.
Small gaps between teeth.
Discoloration.
Mildly crooked or misaligned teeth.
Misshapen teeth.
Worn teeth.
If you have one or more of these imperfections, porcelain veneers may be the right option for you. There are two kinds of porcelain veneers that we at Royal Dental Care use: traditional porcelain veneers and Durathin No-Prep Veneers.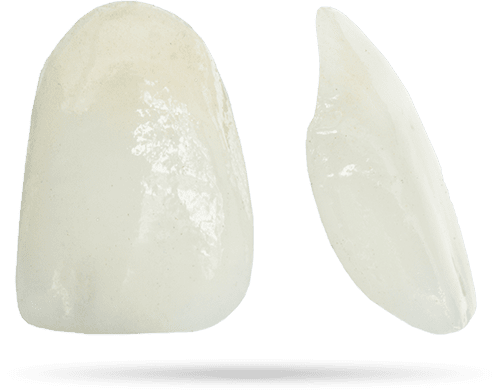 Traditional Porcelain Veneers
Porcelain veneers are a tried-and-true solution for correcting your smile. Because porcelain reflects light much like tooth enamel, it looks so natural. Keep in mind, however, that a bit of enamel is permanently removed in the process, so you need to be certain in your decision to have this procedure.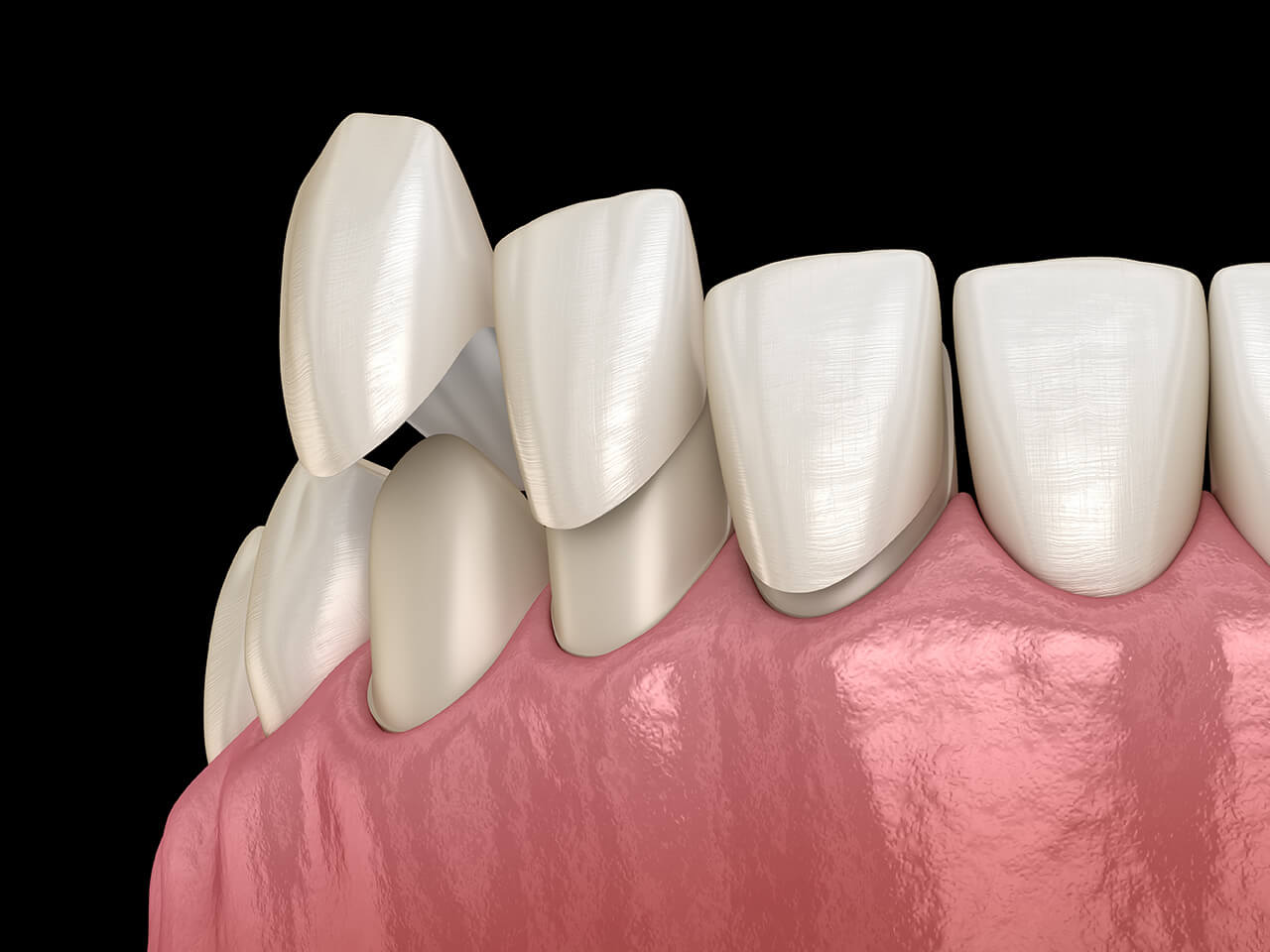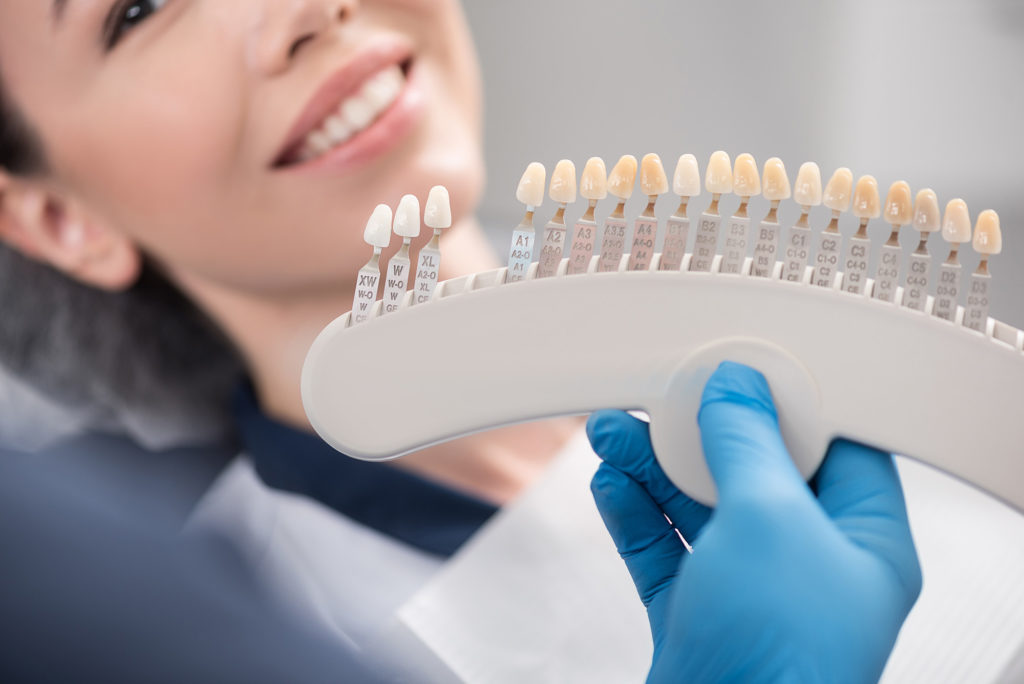 Durathin No-Prep Veneers
Durathin veneers have all the benefits of traditional porcelain veneers but bring modern advancements to the table, leaving out the need to remove any tooth enamel and preserving the natural tooth. We are proud to be certified in both traditional and Durathin veneers to provide more treatment options for our patients.
What Is The Procedure For Getting Porcelain Veneers?
After you and one of our experienced, talented dentists have decided that you are a good candidate for porcelain veneers in Schaumburg, the process for getting them generally goes as follows:
The dentist removes a small bit of enamel from the front of your tooth, making space for the veneer.
They then take an impression of your teeth and send it to a dental lab for fabrication. They place a temporary veneer for you to wear in the meantime.
After about two or three weeks, the final product is ready, and you return to our office to have it permanently adhered to your tooth, instantly improving the appearance of your smile.
In as little as two appointments, you could have the smile you've always dreamed of!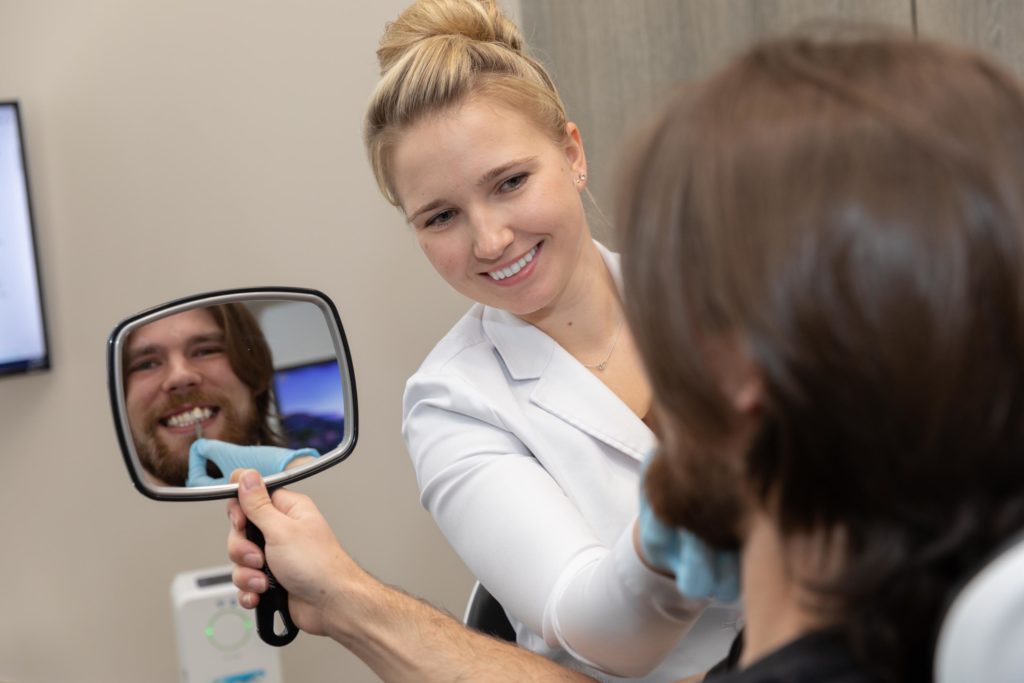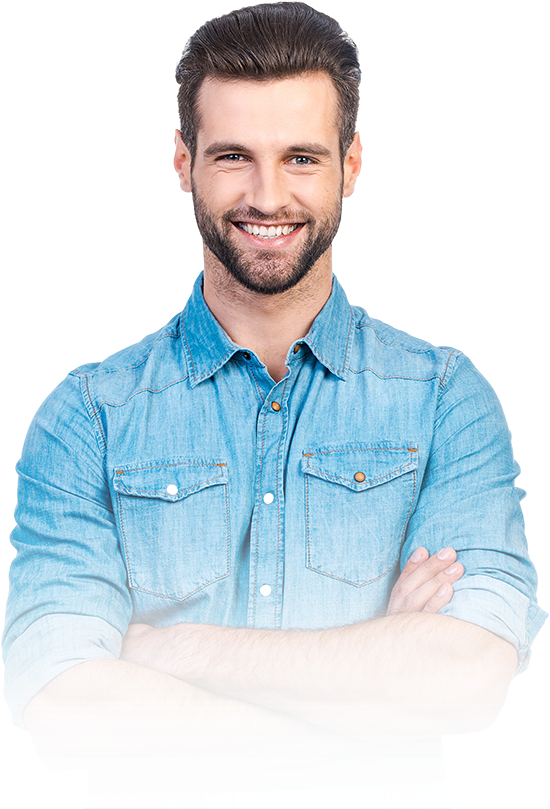 What Are The Advantages Of Porcelain Veneers?
In addition to appearing like natural teeth, porcelain veneers have many benefits, including the following:
They are strong and durable enough certainly to withstand normal wear and tear.
They are stain resistant, so they look bright and brilliant for years to come.
They are gum friendly. Older forms of veneers can cause negative reactions in the gums—but not porcelain.
They are versatile and can address so many different kinds of flaws.
The first step toward your smile makeover is to make an appointment with your cosmetic dentist in Schaumburg. We will spend time with you to ensure you're getting the right dental treatment to brighten your smile. We want to meet your needs and exceed your expectations. Contact us to schedule a consultation for porcelain veneers today!