We Offer Scalpel-Free Dental Care
Do you fear the sights and sounds of the dentist? We offer a solution that doesn't just mask these fears, but eliminates them. Instead of drills, scalpels, and sutures, we use dental lasers to offer less invasive and more efficient care so you can return to your life quicker. Our dual-wave soft tissue Gemini dental laser uses the precise power of laser light to target and cut through diseased or excess tissue. Laser dentistry offers not only less invasive treatments with minimal discomfort, but faster treatment for less time spent in the dental chair.
During your initial visit or consultation, our award-winning team of dentists will discuss all your treatment options including their laser dentistry alternatives. Although we offer an array of sedation dentistry solutions including IV sedation to put you at ease, many laser dentistry solutions avoid the need for sedation altogether. Our team at Royal Dental Care believes that in order to offer truly exceptional dental care for the whole family, we also need to have modern training and minimally invasive technology. If you're interested in eliminating your dental fear and receiving faster treatment with shorter healing times, consider all the benefits of laser dentistry in Schaumburg and Norridge, IL.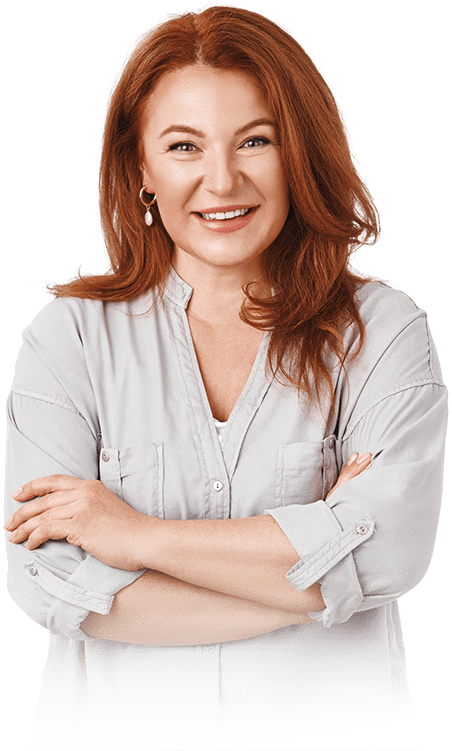 Benefits Of Laser Dentistry
Less invasive, less discomfort
Faster, more effective care
Reduced need for anesthetics
No scalpels, needles, or drills required
Shorter recovery times
More precise and predictable care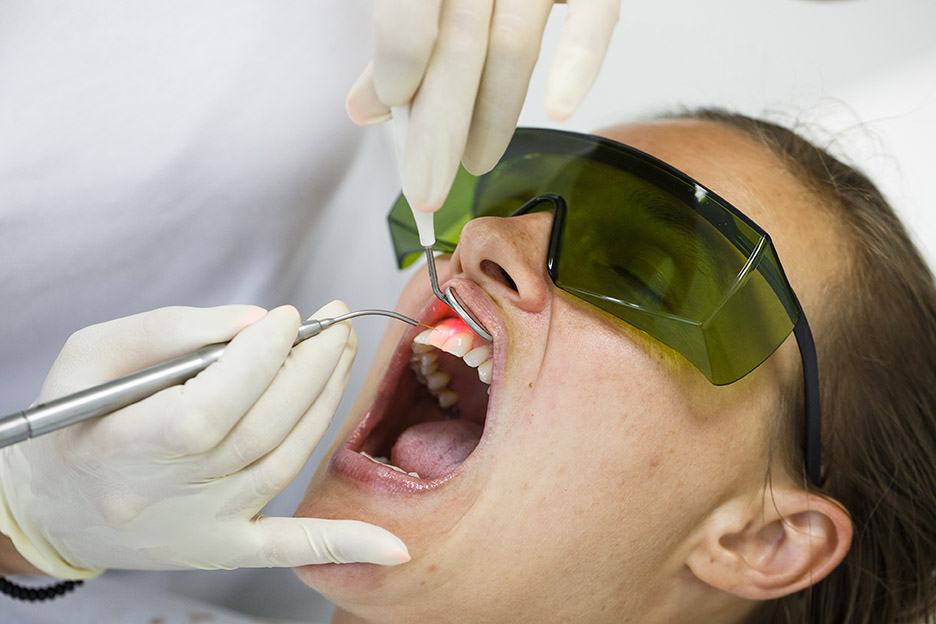 Our Laser Dentistry Service Options
Laser Gum Disease Treatment
Gum disease can start with a symptom as seemingly harmless as bleeding gums and lead to bone loss and tooth loss if left untreated. We offer a spectrum of periodontal treatments to treat any stage of gum disease and help you maintain proper oral health. Using our dental laser, we're also able to treat a larger area in just one visit offering you more efficient treatment plans and even more effective treatment. Our laser technology targets and removes disease-causing bacteria instantly. Protect your gums, your smile, and your health with laser gum therapy!
Laser Gingivectomy
Gum disease can cause pockets of disease-causing bacteria between your teeth and your gums. If left untreated, this tissue can become permanently damaged. In order to eradicate the disease, we're able to remove untreatable gum tissue and the bacteria it's harboring through a gingivectomy. We use our dental laser to simply remove this tissue without the need for a scalpel. This treatment can even result in a more balanced and esthetically appealing gumline.
Laser Frenectomy
The frenula are the small pieces of tissue that connect your upper lip to your gums and your tongue to the bottom of your mouth. If too short, they can limit your speaking and eating abilities. If left untreated, it can also lead to oral health issues or cause a gap in your front teeth. Traditionally, frenectomies are performed using a scalpel and sutures. Using our dental laser, we're able to gently release these tissues without the need for painful cutting and sutures. Laser frenectomies offer faster healing so you, or your child, can return to a healthy, functional life.