What's Your Ideal Smile?
We've asked a lot of our patients that same question. Bright, white teeth. Balanced, even gumline. Straight, aligned smile. Each patient said something different, but they all had one thing in common. They each had their own opinion on what they considered a "perfect" smile. We offer personalized smile makeovers in Schaumburg and Norridge, IL designed with each patient's unique preferences in mind. Offering comprehensive cosmetic dentistry treatments with modern technology, our award-winning team of dentists are the proven authorities in esthetic smile enhancements.
With decades of experience in restorative and cosmetic dentistry, our clinicians have advanced training in everything from porcelain veneers and Invisalign® to full mouth dental implants. We also offer you the opportunity to see what you'll look like with your final smile before treatment starts! Combining the attention-to-detail of a small, dedicated team of professionals, with the advantages of a big group dental practice, we offer the trusted care you need to achieve your perfect smile.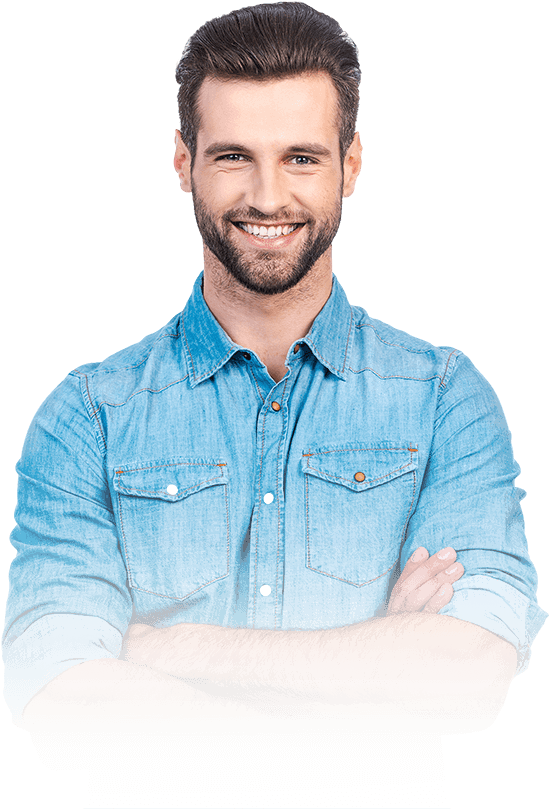 The Reality Of A Smile
Makeover
Boost in self-confidence
Bright, straight smile
Improved oral health
Tailored treatment plan
More balanced bite
Reliable and lasting results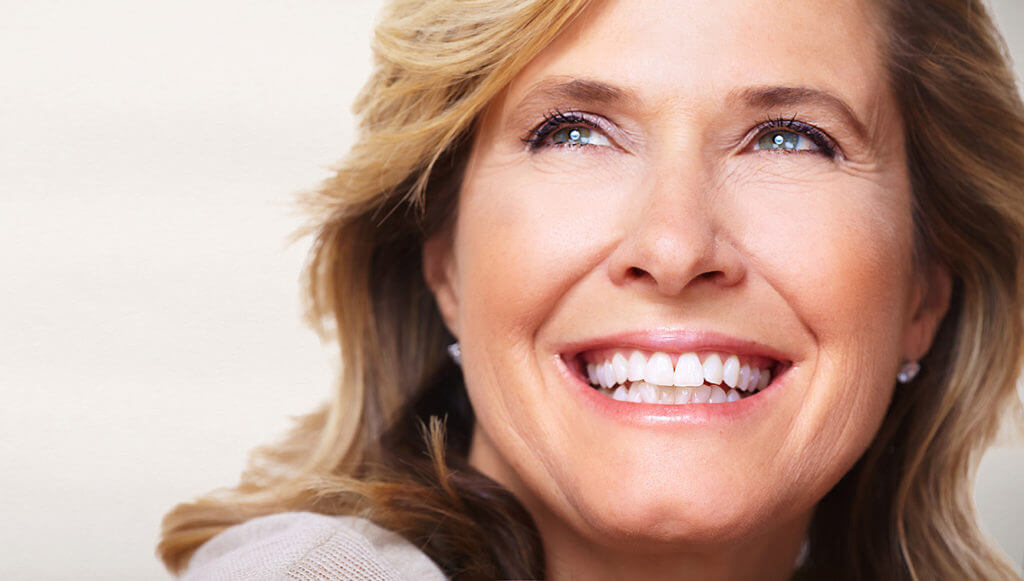 See A Preview Of Your Smile
Imagining your ideal smile is one thing but actually seeing it is another. We offer digital smile previews so you can catch a glimpse of your future smile before treatment begins. In order to see your sneak peek, all you need to do is send us a picture of yourself or come in for a mini photoshoot. We'll use specialized software to digitally design your new smile. You'll be able to join our cosmetic team and advise how you'd like your smile to be personalized until it meets your unique specifications. We consider the shade, shape, and function of each tooth along with how they'll blend together as well as with your overall facial esthetics. With just one treatment or a series of services, we'll develop a treatment plan tailored to your timeline and your budget. Get started with your free smile preview today!
Free Smile Preview
See your complete smile today. Send us a picture and we'll show you what your final smile will look like, before treatment even begins!
Upload Your Picture

Upload Your Picture
Featured Smile Makeover Treatments
Teeth Whitening
We offer safe, professional-grade teeth whitening that provides results that are dramatic and long-lasting. In-office treatment by Zoom! takes just 1-2 hours but offers immediate results. Using a whitening solution and special light, we can accelerate your whitening treatment until you achieve the shade you desire. We also offer take-home Opalescence teeth whitening for touch-ups in between in-office visits that will ensure your bright smile lasts for years to come.
Porcelain Veneers
Have chipped, cracked, crooked, or discolored teeth Porcelain veneers take just two appointments to give you a beautiful smile makeover with a single treatment. Our team has focused training in porcelain veneers solutions and offers leading, no-prep or minimal-prep solutions such as Lumineers® and DURAThin®. With digital impressions, digital planning, and dynamic customization options, our porcelain veneers process is easy and effective.
Dental Crowns & Bridges
Whether you have a broken or damaged tooth, or you're missing one altogether, we offer cosmetic crowns and bridges that restore your oral function along with a seamless smile. Using our 3Shape TRIOS intraoral scanner, we'll take highly detailed digital impressions instead of traditional messy ones for more accurate planning. Then, we'll design and create a durable, esthetically appealing crown or bridge made from natural-looking porcelain. These restorations can support a damaged tooth, refresh a tooth that just received a root canal, or bridge the gap left behind after tooth loss. We also create crowns and bridges that can be attached to one or more dental implants for a more long-term tooth replacement solution.
Orthodontics
From a single, state-of-the-art office, we offer comprehensive orthodontic solutions that treat open bites, crossbites, overbites, and underbites. Our own Dr. Agnieszka (Agnes) Kucharska is an Invisalign® Silver Provider and has certifications in Fastbraces® and Six Month Smiles® as well. From traditional braces to custom, clear aligners, we'll create an orthodontic treatment plan that corrects your smile, rebalances your bite, and renews your confidence!
Crown Lengthening
Gummy smile? We offer gum lifts! Excess gum tissue can make your teeth appear smaller than they truly are. They can also lead to an increased risk of tooth decay and gum disease. We offer crown lengthening treatment to remove excess gum tissue and rebalance an attractive and healthy tooth-to-gum-ratio. Crown lengthening, or gum recontouring, can treat a single tooth or a complete smile.
Gum Grafting
Tooth and gum sensitivity or teeth that look elongated may be signs that you have receding gums. Not purely an esthetic concern, gum recession can lead to tooth decay and gum infection. To reverse receding gums, we offer gum grafting treatment. Taking a small piece of gum tissue from another location in your mouth, we'll restore gum recession and a healthy, even gumline.
Dental Implants
Tooth loss can leave a gap and a deep loss of self-confidence. We can restore just one missing tooth as well as a whole arch of missing teeth with the preferred natural-looking and long-term tooth replacement—dental implants. This solution offers the look and feel of a real tooth along with lasting health benefits. Our own Dr. Piotr (Peter) Troyan has placed over 10,000 dental implants and has received training from prestigious organizations including the Pikos Institute and the Misch International Implant Institute. Combining the dedication of a team of experienced implant dentists with modern technology, we offer predictable and personalized dental implant treatment you can expect to last for decades to come.