Teeth Whitening
As a dentist in Schaumburg, one of the most popular procedures our patients ask about is teeth whitening. Many people naturally have teeth that are darker in color than they'd like, or accumulate stains as they get older from coffee, tea, and red wine. At Royal Dental Care, we can help. Our experienced team of dentists provides multiple teeth whitening options to give you beautiful results that you can count on. If you'd like a brighter, more vibrant smile, give us a call today!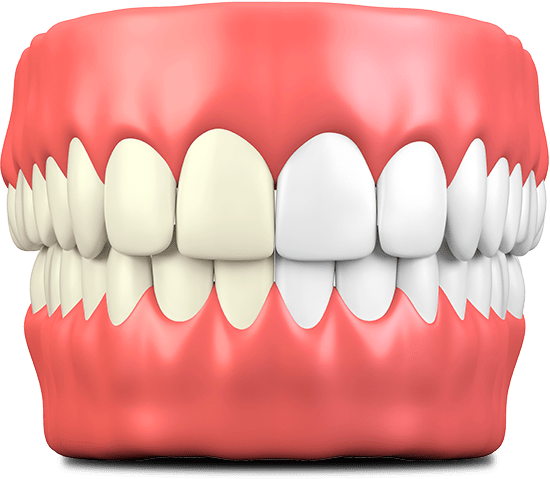 Strength And Safety With Professional Whitening
Store-bought products have a lower concentration of whitening agents because they're regulated by the FDA. The professional choices we offer here are strong enough to whiten your smile, but also safe and gentle. And all of our dentists are talented in both general and cosmetic dentistry, so we can make sure that your teeth look great after whitening and stay healthy at the same time.
Seeing a professional is also well worth it for other reasons. While whitening works great for most people, some have particular types of discoloration that don't respond as well. As a dentist in Norridge with advanced training and experience, we can recommend a different procedure in these cases to keep you from investing in something that doesn't work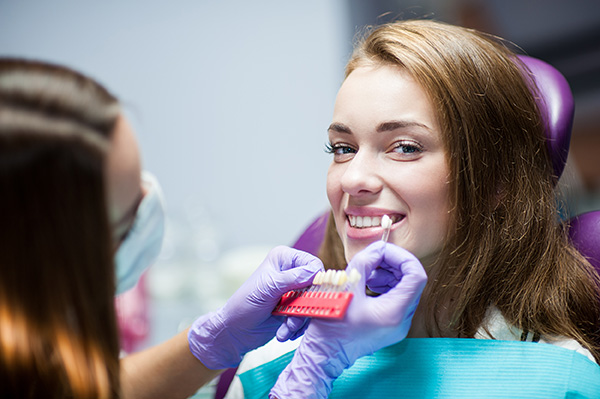 ZOOM! In-Office Whitening
A Zoom! whitening appointment only takes 1-2 hours to provide results, so it's great for anyone who wants whiter teeth immediately. Here's what your visit will be like:
First, we'll cover and protect your lips, gums, and cheeks before we place the whitening solution on your teeth.
Then we'll apply a special light that accelerates the process. Your teeth will be whitened in 15-minute increments so we can monitor your results and minimize sensitivity.
When the final result is achieved, you'll be given instructions for how to maintain your bright new smile at home.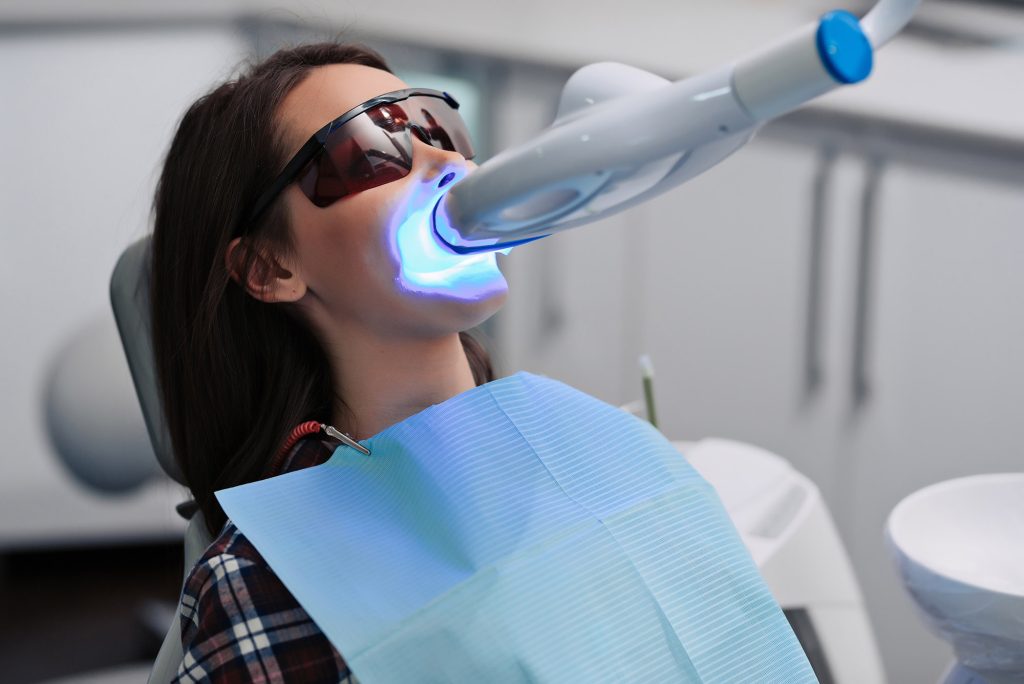 Opalescence Take-Home Whitening Kit
Want to whiten more gradually? Our patients love Opalescence take-home kits because they're incredibly effective and also contain special ingredients that minimize sensitivity and maintain healthy enamel. This convenient kit will whiten your teeth from the comfort of your home, and you can get started in just two appointments. Here's how it works: First, we'll take impressions to make custom whitening trays that fit your teeth perfectly. Then you'll come back 1-2 weeks later to pick up your trays and get a supply of whitening gel. We'll also review the instructions and answer any questions you may have. You'll wear the trays anywhere from 30 minutes to several hours, depending on the strength of the gel you choose. It usually takes 10-14 days to get your final result. Most people need to touch-up about once a year, which is easy because you'll only need to purchase inexpensive refills of whitening gel. Whitening your smile is a fantastic investment that makes your smile look great and adds to your self-confidence. If you'd like to get started, don't hesitate to contact Royal Dental Care!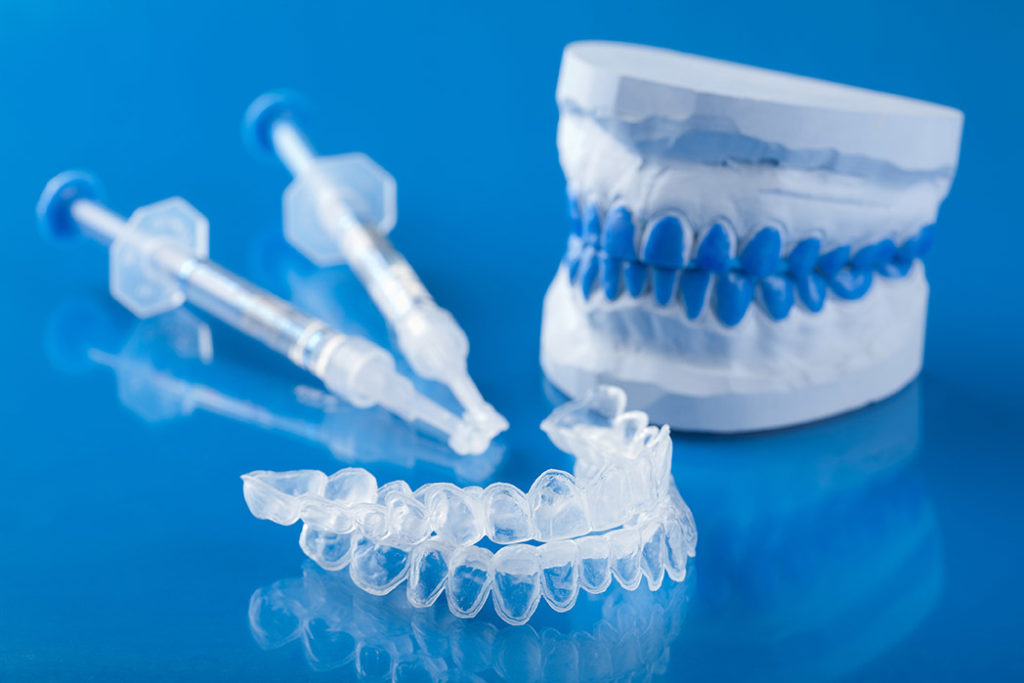 Teeth Whitening FAQS
As the years go by, your teeth will naturally become stained and discolored for a variety of reasons. For some people, this natural occurrence can drastically impact their self-esteem. Having a smile that you're embarrassed to show off can keep you from making genuine new connections, a memorable first impression during job interviews, and even from wanting to go out in public. At Royal Dental Care, we offer multiple professional teeth whitening options depending on whether getting fast results or completing the process in the comfort of your own home is more important to you. Below, we've answered some common questions we get from patients for your convenience.
HOW LONG DO RESULTS LAST?
It's important to note that no teeth whitening treatment offers permanent results. As you consume stain-causing foods and drinks over time, your pearly whites will inevitably begin to become more dull. However, with precautionary measures in place, you can maintain your beautiful results for up to three years. If you notice your teeth beginning to look yellow or brown in appearance, just visit us for a touch-up! Here are some ways you can preserve your teeth whitening results:Brush your teeth before consuming stain-causing foods and drinks. Tannins are a compound that give richly-colored foods and drinks their appearance as well as cause stains to develop on your teeth. Because they bind to plaque, it's a good idea to have as little plaque as possible on your teeth before you consume them.Floss every day to prevent plaque and tartar buildup.Brush or rinse your mouth with water after consuming anything rich in color.Use a whitening toothpaste one or two days out of the week.Eat fibrous fruits and vegetables that help you produce more saliva.
CAN I GET MY TEETH WHITENED IF I HAVE RESTORATIONS?
While teeth whitening products don't damage restorations such as fillings, crowns, or dental bonding, it is important to speak with your cosmetic dentist before you have the procedure. Typically, we don't recommend people with visible restorations getting teeth whitening because they won't change color like your natural teeth will. That means that any pre-existing dental work would need to be replace in order to match the rest of your mouth if you do decide to have the procedure.
WILL TEETH WHITENING DAMAGE MY TEETH'S NERVES?
Some people are concerned that the ingredients found in teeth whitening products are dangerous for your mouth. The only way to ensure that they're not is to visit a trained professional that uses ADA-approved whitening agents. At Royal Dental Care, our products are proven to be safe, reliable, and effective. With us, you'll be able to maintain great oral health while brightening your smile!
WILL DENTAL INSURANCE COVER TEETH WHITENING?
Typically, cosmetic dental treatments like teeth whitening aren't covered by insurance providers because they're not deemed as necessary care to maintain your oral health. The best way to learn whether your benefits include this procedure is to call your provider directly. At Royal Dental Care, our team goes out of their way to make sure you receive the maximum benefits from your PPO insurance plan. We also offer additional financing through CareCredit and LendingClub.