Your Teeth Are Designed To Last For A Lifetime With The Right Care Over The Years.
Unfortunately, even with the best preventive efforts, a tooth can be damaged. Whether from decay, trauma, or another issue, its health and integrity may be compromised. At Royal Dental, we can reinstate the function, health, and appearance of teeth with dental crowns in Norridge. We use the latest technological advancements to create high-quality, aesthetically pleasing restorations for a beautiful smile.
Why Choose Royal Dental
All-Porcelain Crowns For Natural-Looking Results.
Digital Impression System For Improved Accuracy.
Advanced Training In Restorative Dentistry.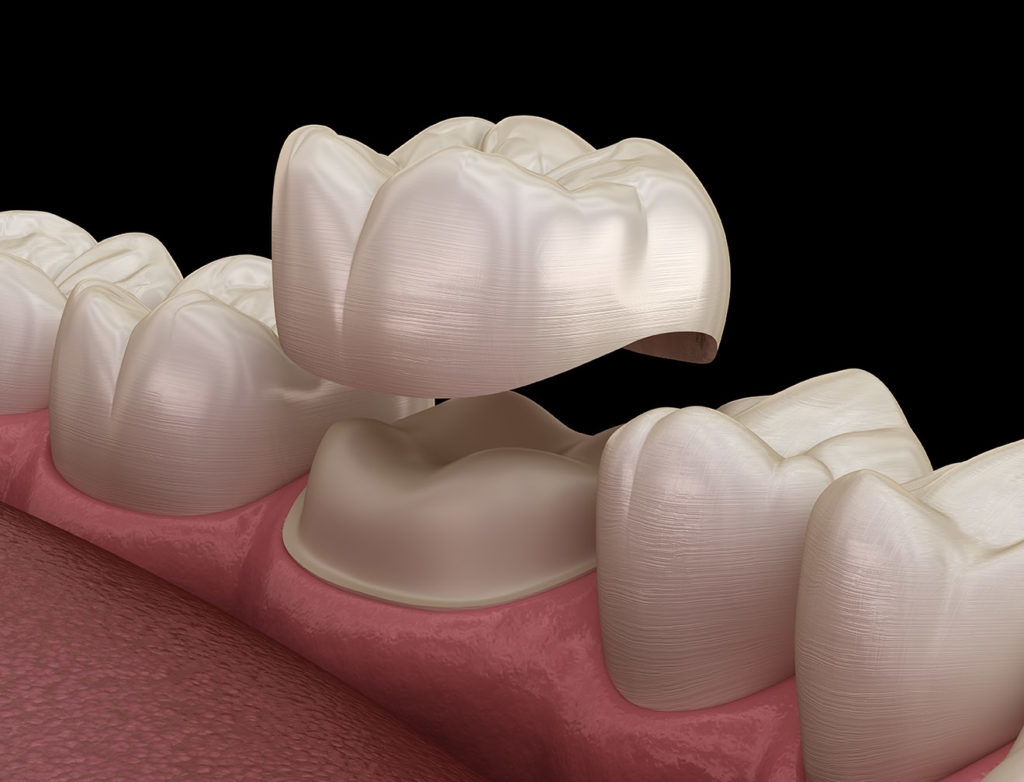 WHAT IS A DENTAL CROWN?
A dental crown is a custom-made cap placed over the entire visible surface of a tooth. They are widely used in restorative dentistry to repair damage, like a large cavity or a significant break. They are commonly used in combination with other treatments as well, like a root canal or dental implant.
In some cases, we may recommend a crown as part of preventive dentistry, such as to protect a weakened tooth from breaking. Now, all-porcelain material also allows them to hold a commonplace in cosmetic dentistry to improve the appearance of a discolored or abnormally shaped tooth.
What Are The Benefits Of Dental Crowns?
Dental crowns in Schaumberg are very versatile. They offer a diversity of benefits, including:
Prevent additional decay
Strengthen teeth
Improve your appearance
Reshape teeth
Mask tooth discoloration
Restore decayed, cracked, or damaged teeth
Replace silver crowns
Durable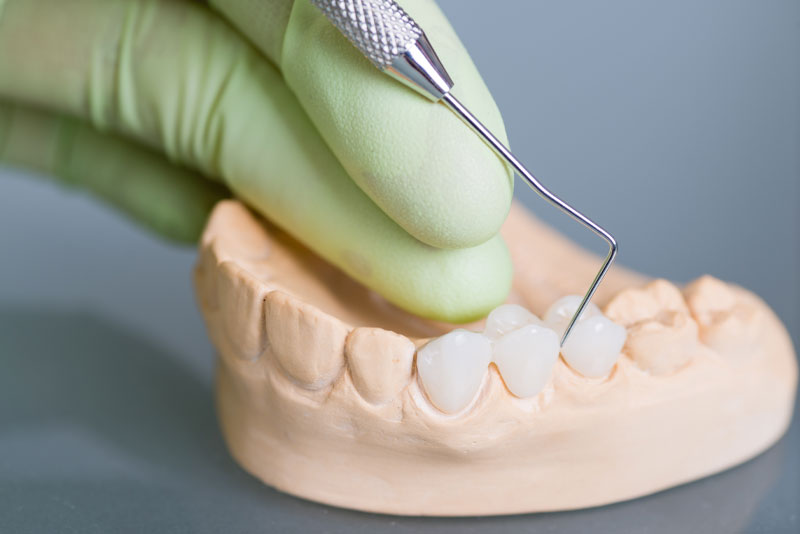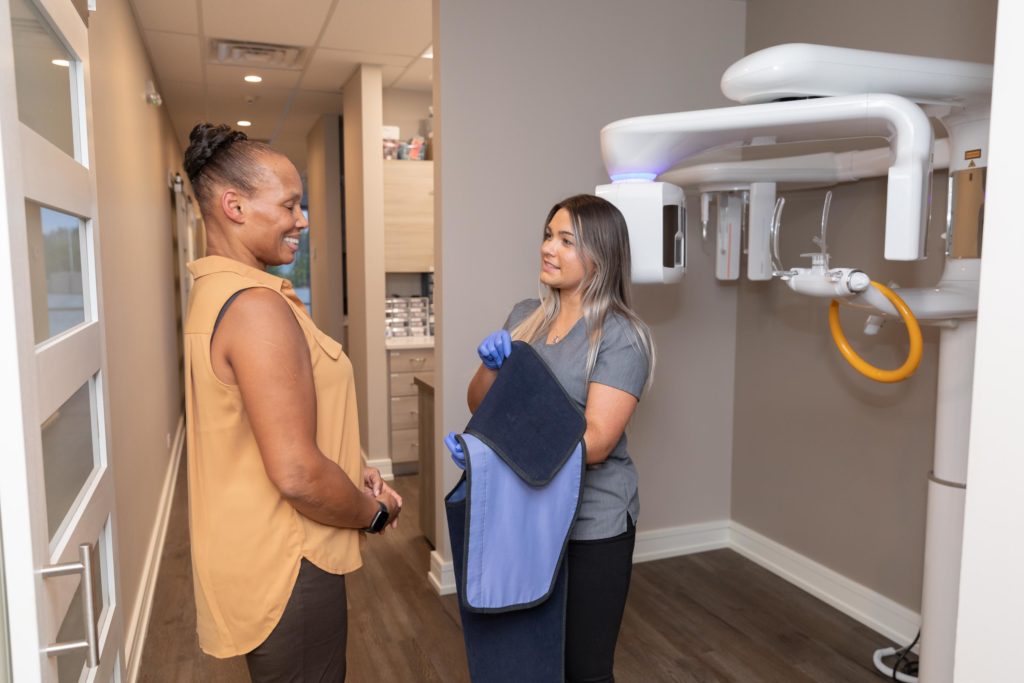 Who Is A Good Candidate For Dental Crowns?
We perform a comprehensive examination to assess the health of your tooth. Besides a visual exam, we also take digital x-rays to see the entire structure of the tooth. Based on our findings, we may recommend a dental crown under certain circumstances, such as to:
Replace a large filling
Replace a large filling
Restore a broken or fractured tooth
Attach a dental bridge
Cover a dental implant
Cover dark tooth discoloration
Improve the size and shape of a tooth
Cover a tooth that has had root canal therapy
How Do I Get A Dental Crown?
The process to receive a crown usually takes two appointments. Your tooth is prepared and reshaped during your first appointment to allow the crown to be fitted over it. We take a digital impression of your tooth to get the exact measurements necessary to create it to meet your specific needs. It can take the dental lab a couple of weeks to craft it with precision, so we attach a temporary crown in the meantime. After your crown is sent back to our office, you return for your second appointment to have it bonded to your tooth.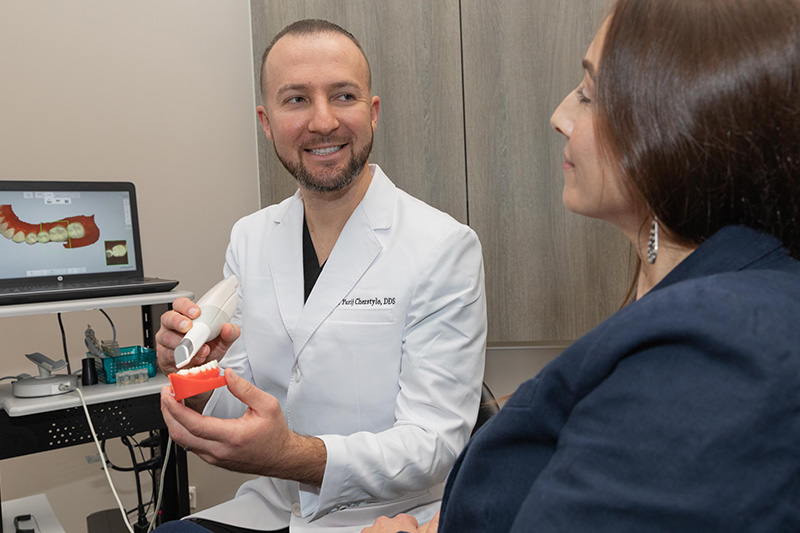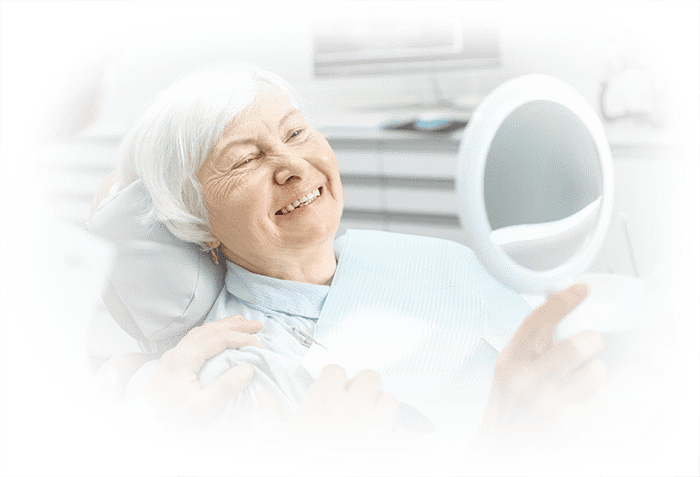 How Long Do Dental Crowns Last?
Although the crowns are made from porcelain, they are very durable. They last for an average of 10 years before needing to be replaced. To promote its longevity:
Brush your teeth twice a day and flossing nightly.
Visit your dentist twice a year for a cleaning and checkup.
Avoid using your teeth as tools.
Do not bite on overly hard foods or inedible objects.
Our Patients Tell The Story Best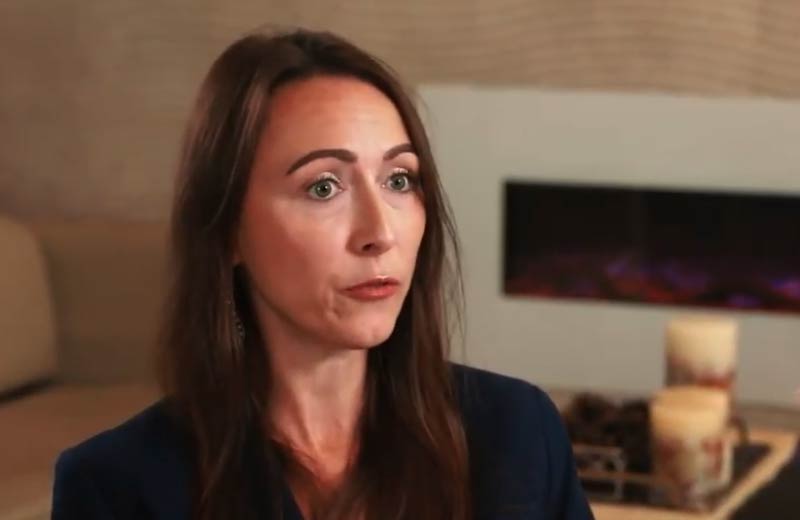 Patient – Sylvia
I had some anxiety prior to my work done. I was really fearful of dentists. I've been scared since I was a child. It's been a nightmare. It's even hard for me to talk about this right now. I get very emotional when I have to talk about this.
Dr. Yurij Cherstylo
So the first time I met Sylvia, I remember thinking two things. One, I was extremely proud that she came in, because she was very, very nervous. I remember when I first saw her, I think she was almost clenching the chair. That's how nervous she was to be there, and I felt very bad, but I would want to help, and I knew that we could help her.
Patient – Sylvia
When I talked to Dr. Yuri. I knew I came to the right place. He was really warm and caring and he made sure that I didn't have anxiety that assured me that I am in the right hands and I can trust him.
Dr. Yurij Cherstylo
So there's a couple things that need to get treated we did some restorations for her. Did some nice crowns for her. And, to support her bite, and to support her smile, we give her a nice cleaning and we restored her back to being healthy, which is very important.
Patient – Sylvia
At the beginning I was feeling a little bit anxious but then as the time went by I got more relaxed and Doctor continuously was assuring me that I'm doing great, that I shouldn't be afraid, that I should relax and that was really important at that time, because I actually could get through this without being shaky and without the doctor having to stop.
Dr. Yurij Cherstylo
I think Sylvia, she's still a little bit anxious when should comes in, but she's so much better. I think the first time compared to the last time as a nine-day difference and last time I saw her was for her check up and a cleaning, and she was still a bit nervous, but I could tell that you know, she was much more comfortable than she initially was. Our goal is to continue working on that and hopefully one day she can come in and almost have no anxiety at all just feel comfortable and feel good about coming here.
Patient – Sylvia
At this time, after so many times coming here, I feel so much more comfortable. I feel so much better knowing that I come to a place where I can actually relax, open my mouth, and put trust in people who will take care of me.